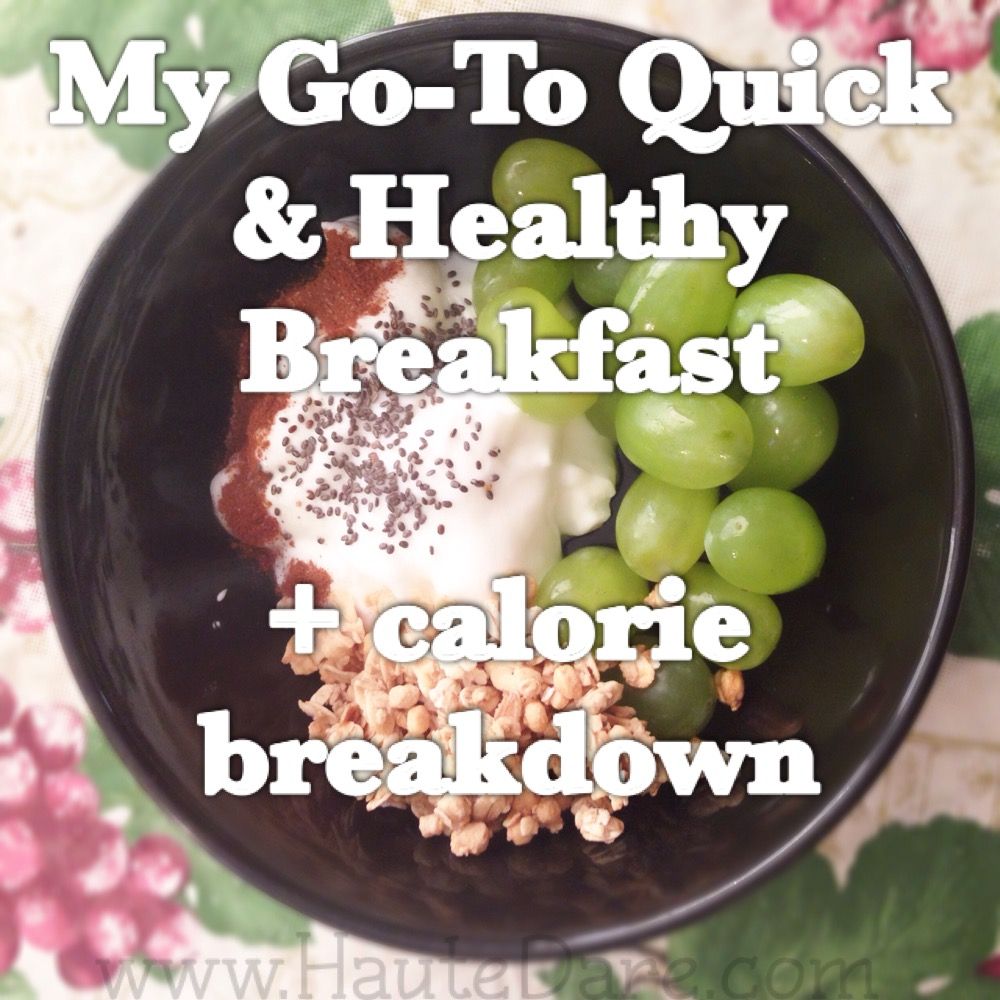 When it comes to makes better food choices: I'd like to change my lifestyle for the long run, not just "diet" for a few weeks. I'm not a health guru nor a nutritionist but I've realized that replacing atleast some of the bad foods in your diet with health(ier) options can really cut down on the bad nutrients you would've consumed otherwise, such as high amounts of calories, saturated fats, sodium and sugar. In my opinion, any little bit helps. 
If you're not into counting calories, this post can still guide you on the path to making a quick, healthy breakfast in just a few minutes! If you don't care to hear my calorie rambles, just press read more and get to reading :) I'm a believer that one way to reach your loss goal is to eat a calorie deficit. In order to accurately count calories, you need a scale. Example? A cup of halved strawberries has a set amount of nutritional facts on their label. Well..how big were the strawberries, if you rearranged them could you have fit more into the measuring cup? All of these factors take place when using a cup to measure solid items like meat and fruit. If we cheated ourselves in calories for every single meal, there's not telling how many extra calories we think we have to spare. 
You don't have to go out and buy a scale to lose fat, weight or inches;I just like to know exactly what I'm eating. When I understand what I'm eating, I'm able to focus on whether or not I really want to eat it. For example: knowing that my favoriteee breakfast (A.M. Sausage Crunchwrap from Taco Bell) has 710 calories and heap ton of other bad things, I no longer have the desire to eat it several times a week!
Ozeri Digital Scale
My scale is a basic scale from Ozeri, it measures in grams, oz and pounds. This scale has a tare button which checks the weight of my measuring cup while it's empty then subtracts that weight from the total weight of the occupied cup. I purchased it from amazon, you can find the Ozeri Digital Scale here for $15.
Keep in mind, you don't have to weigh your foods to reach your goal. If you're one of those people who just doesn't have the time but still wants an idea of your calorie intake, grab your measuring spoons and get to scooping. Just remember to overestimate your calorie intake just a little to insure you're in the safe zone. Okay, let's get started!